While everything has been in lock-down we've had some serious goodies sneaking into the warehouse, and now its finally time to reveal them!
This week we're going to check out some of the new Specna Arms kit that has come in this week. When it comes to Specna guns they're usually cool, but we've put together a short list of our favourites.
If you're looking for something to cure those lock-down blues then check out what's new in this week below!
---
Specna Arms SA-C10 PDW
This particular version of the SA-C10 comes with a PDW stock which is designed to be the ultimate in CQB stock, with a lower profile and size, making it easier to navigate tight indoor areas.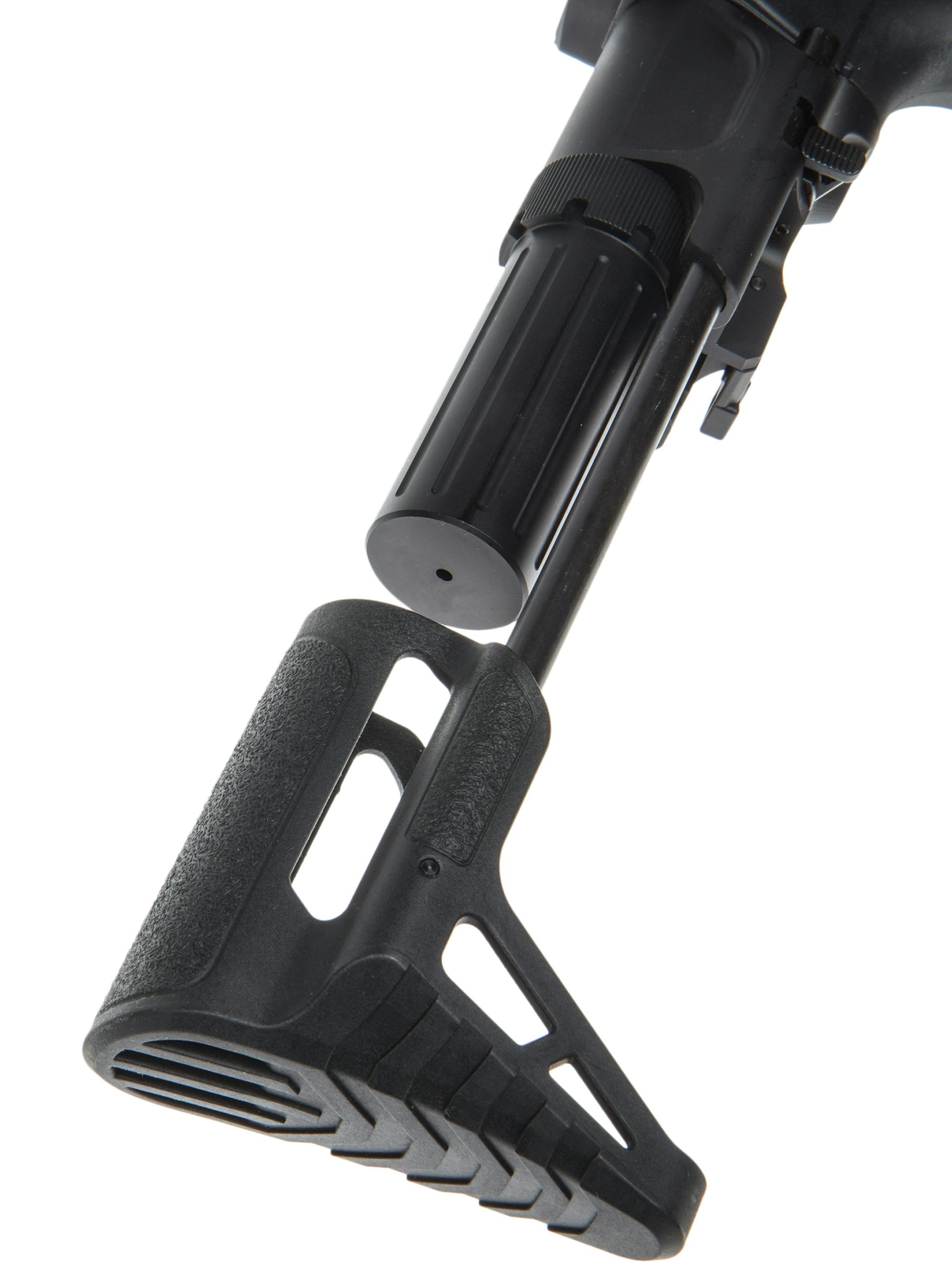 The replica features a four position adjustable PDW stock, designed to be ultra compact and as lightweight as possible for CQB environments and indoors gameplay. The battery storage compartment is integrated into the stock, allowing the battery to be stored in the mock buffer tube. The compartment can be accessed by twisting off the rear tube when the stock is fully extended. The stock can be extended both from the rear and right hand side of the stock using the easy release button system.
Internally the weapon features 8mm slide bearings and steel gears to enhance the lifespan of the gun, and features Specna Arm's EAS Quick Spring Change System, allowing you to easily and quickly remove the spring and replace it with a stronger or weaker one depending on the FPS limits of your local game site.
This rifle is perfect for those Airsoft Skirmishers who are getting into playing, even regular skirmishers, or those looking for a compact CQB weapon which is unique and ticks all the boxes.
Read more about the Specna Arms SA-C10 PDW CORE Rifle >
---
Specna Arms SA-C16 CORE
Part of Specna Arms' CORE series, the SA-C16 CORE brings an affordable Airsoft gun with a Quick Change Spring System to the table, as well as internal quality such as a Rotary HOP unit, Steel Gears and a 6.03mm inner barrel.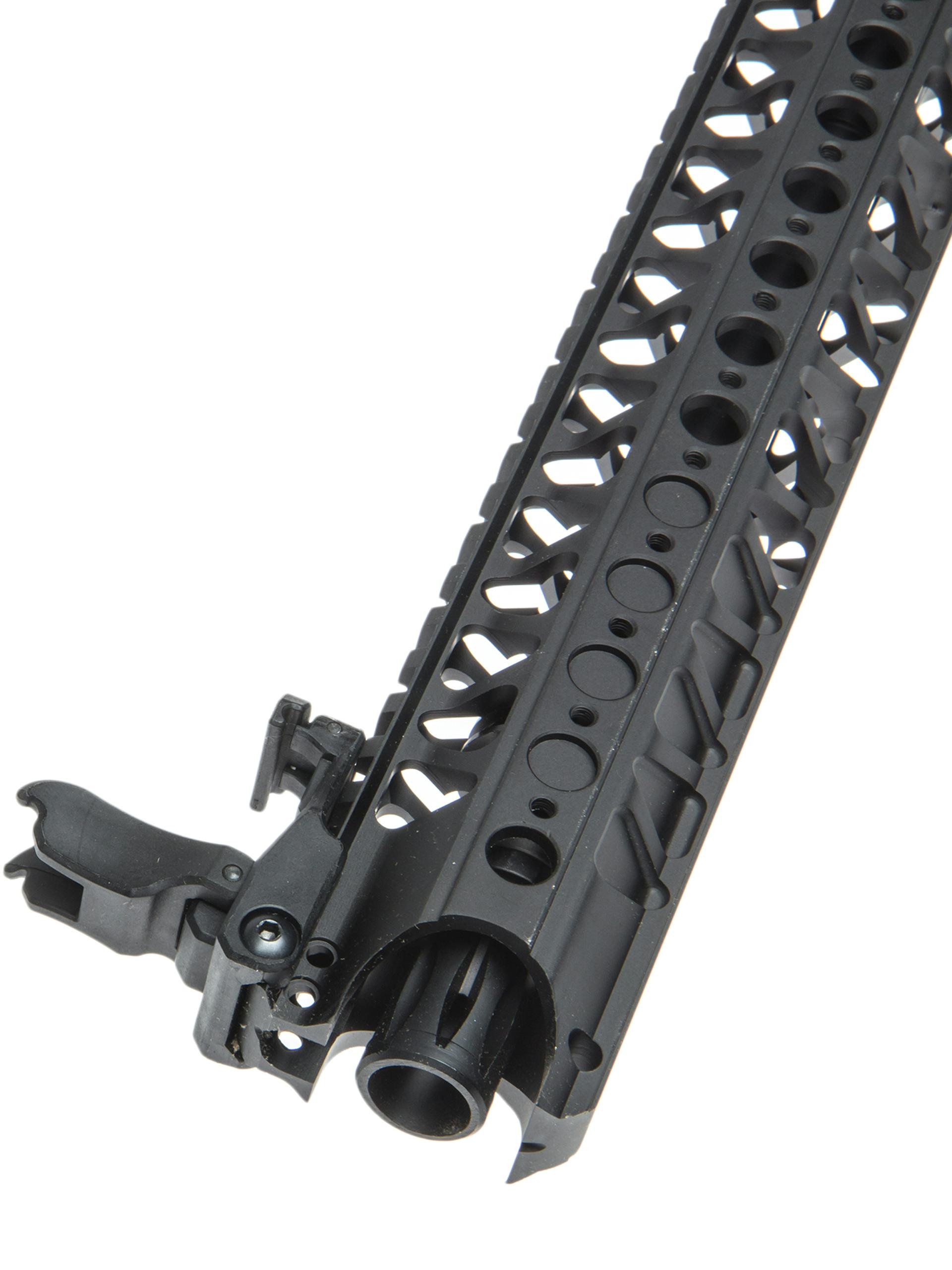 The CORE series of the Specna Arms family of Airsoft Electric Guns offers affordability and quality in one robust package, coupled with internal parts which put jaws on the floor. The Receiver, Stock and Pistol Grip are made of a high quality Nylon Fiber to keep the package lightweight, whilst still maintaining a rigid core for a tough rifle. The outer barrel assembly and hand guard and stock are made from Alloy, to ensure that the hand guard is tightly locked in place and wobble free.
The rifle can be customised to suit your tastes, with a full length top 20mm RIS / RAS rail coming in at 22.5'' in length leaving plenty of room for large sight and scope setups, and while you're at it, even enough room to fit a PEQ box as well. The hand guard can also be customised with modular aftermarket rail panels for added levels of customisation. If customising your replica is your thing then the flash hider can be removed to reveal a 14mm CCW threaded outer barrel perfect for attaching aftermarket suppressors, tracer units, and silencers. The six position adjustable stock can also be removed and swapped with any aftermarket AEG stock, and a small enough battery can even be bought to fit down the stock should you go for a low profile option.
Read more about the Specna Arms SA-C16 CORE Carbine Rifle >
---
Specna Arms SA-H21 Edge 2.0 AEG Carbine Rifle
Part of the EDGE 2.0 series of rifles this Airsoft AEG features a high quality build and a range of high quality upgrades right out of the box. No need to worry about upgrading the rifle, this gun comes pre-packed with everything you'll ever need. Just pick up the gun and play.
Based on the 416 the replica features a four point 20mm RIS / RAS railed hand guard, allowing for a variety of aftermarket grips, bi pods, launchers, lasers and more to be fitted. 20mm is the most common rail in Airsoft, meaning you'll have access to a wide variety of parts to truly make the replica your own. To get you started a forward vertical fore grip is included in the box.
Internally is where the replica really starts to shine. The gun comes packed with a wide variety of features which would cost hundreds of points to fit aftermarket right out of the box. Not only does the replica feature a re-inforced gearbox with many upgrade parts, it also features a highly advanced MOSFET system, a computerised system designed to enhance and improve the performance of the replica. The GATE ASTER is not just any MOSTFET designed to protect your trigger contacts, the ASTER is a direct replacement for the trigger mechanism and features a smart chip and many optical sensors designed to not only improve the performance of the replica, but also report and track logs of the performance of your gun.
Not only does the gun feature a top of the line MOSFET, the gearbox has also been upgraded. Internally the piston has been upgraded with a full set of steel teeth to protect against stripping during long term use, and has been paired with a high quality set of steel gears for maximum performance.
This gun is probably one of the last guns you'll ever need to buy. Every upgrade you'll ever have to think about is already fitted, and there are hundreds of possible configurations available.
Read more about the Specna Arms SA-H21 Edge 2.0 AEG Carbine Rifle >
---
Specna Arms Rock River Arms SA-C07 PDW CORE
This particular version of the SA-C07 comes with a PDW stock instead of the traditional M4 stock, and is designed for CQB environments to be as low profile as possible.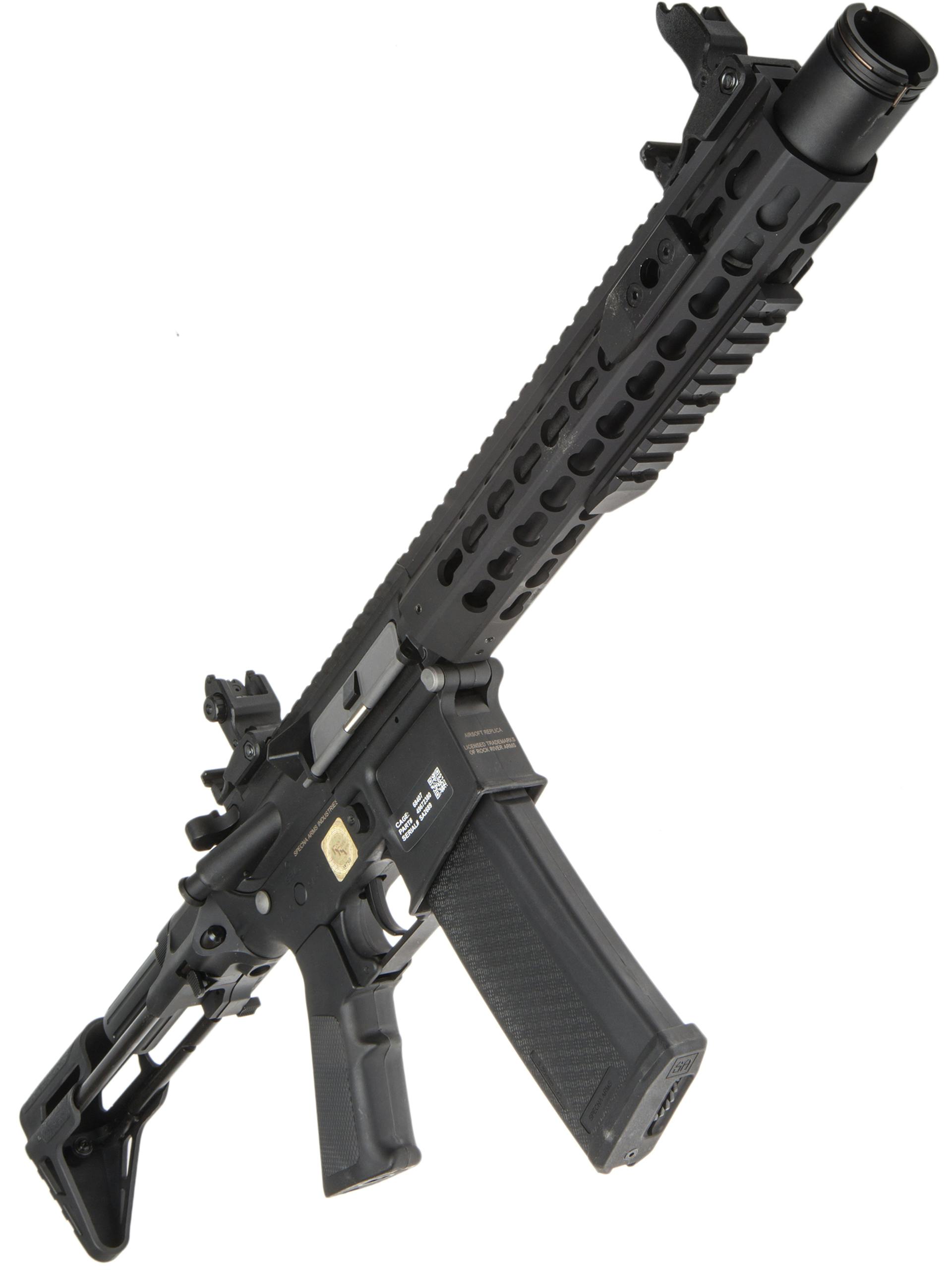 The weapon has plenty of room for aftermarket part attachment, supporting both 20mm RIS / RAS as well as KeyMod attachments. The top rail of the weapon is the full length of the rifle allowing for large and advanced sight and scope setups, and is 20mm RIS / RAS, the most common type for Airsoft attachments. The hand guard features KeyMod slots on the 3, 6 and 9 o'clock positions allowing for more modern attachments, and if you don't yet have any KeyMod attachable parts the set comes with KeyMod to 20mm RIS / RAS panels to allow your pre-existing kit to be attached. The panels can be moved up and down the handguard, and be positioned into optimal locations for best attaching accessories.
The rear of the gun features a PDW style stock, built from high quality alloys, with a polymer textured butt plate. The stock is great for CQB environments and locks securely into place. The stock is easy to adjust by simply pressing the catch release button and adjusting it to one of four positions.
Read more about the Specna Arms Rock River Arms SA-C07 PDW CORE >
---
Want to see more SPECNA?
Interested in looking at everything SPECNA has to offer? Why not check out our Specna Arms Page, where we list every single Specna Arms gun we have!
---
There you are, now you're up to speed with a few of the latest and greatest new products from this week! Let us know in the comments what you think of our picks, or let us know if there is something you're waiting for!